Wow, two years of work went into two measly mini adventures.
Hey, but that is the price to pay when you do this for a hobby and can only spend an hour a day or so to make the point and click engine from scratch in Libgdx.

But… 'It is the journey that matters and not the destination', some smart guy said. It is now time to let the game out in the open (or wild) and let people play it.
It can be downloaded for Mac, Windows and Linux on itch.io
Hopefully it will bring some chuckles and some laughters and hopefully you don't stumble on too many bugs.
This release is merely a kickoff of what is to become a larger game with many more mini adventures.
What is in the works to be released is a somewhat bigger mini adventure taking place in the White House and involves around 6 characters and 4 scenes.
In one month Christmas will be there, and there will be a mini adventure involving an elf and Santa Claus. So expect some 'Ho,ho,ho' voice acting!
This will also be a Sierra style game, so it is possible that the controllable character can die. Not Santa Claus, he is immortal but maybe elf? Oh there are also reindeers, polar bears and maybe even a Yeti involved.

Lastly I will probably launch a Mini Adventures that involves dialogTrees. I revamped my Angular app from back when I used it to build dialogs in the Lost Adventures and made it suitable for Pixel Parody.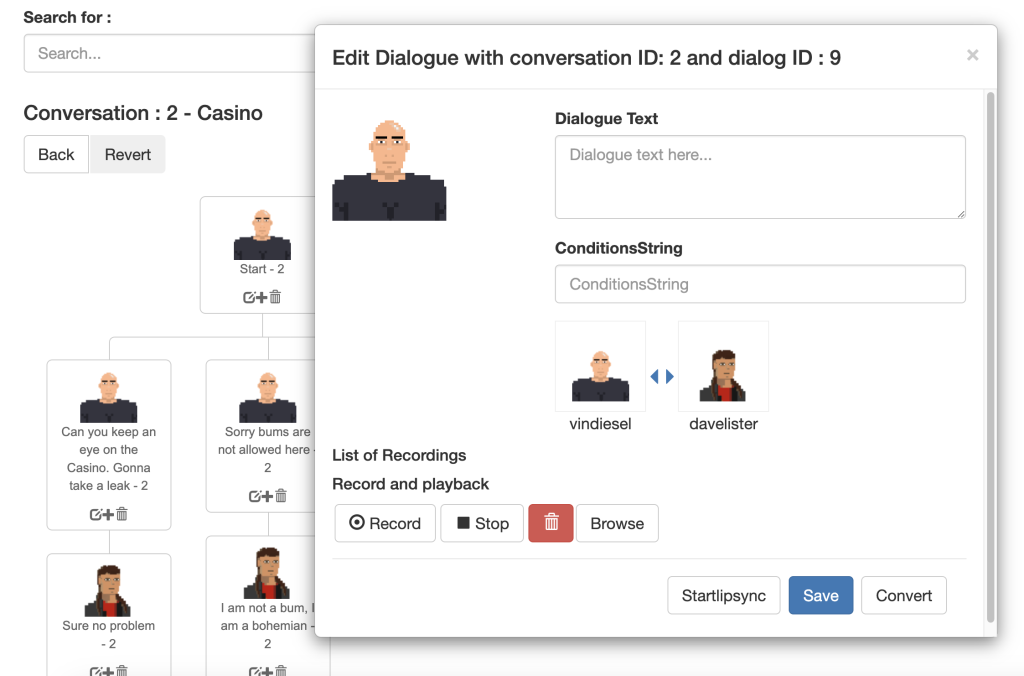 I am also planning to bundle the Spring Boot app with Angular 15 into an Electron package so users could use it as a desktop app on Windows, Mac and Linux!