My trusty macbook air has reached 876 of the 1000 supported charge cycles so I am going to replace it with a brand new battery to prevent it from failing. Luckily those batteries are easy to find and order.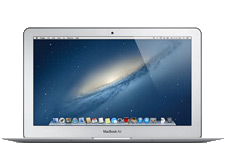 I thought my MBA (Mid 2012) wasn't eligible to run OSX Mojave but it is included in the compatibility list. So that gave me thinking. How many years has this laptop left. It runs as smoothly as I bought it. Well I cleaned my SSD (small 128GB SSD). Upgraded to OSX Mojave (took almost an hour). It is a great little machine and the keyboard is better than the butterfly keyboard on the more recent Macbooks. So I think it deserves a new lease of life (at least for a possible 1.5 years before a new MacOSX will be released).
The second thing I wanted to do, was to upgrade the SSD. It always bugged me that I had to clean files on a daily basis. So what was possible? And more importantly, can I still find parts for that particular model? Well I did find it and it works great!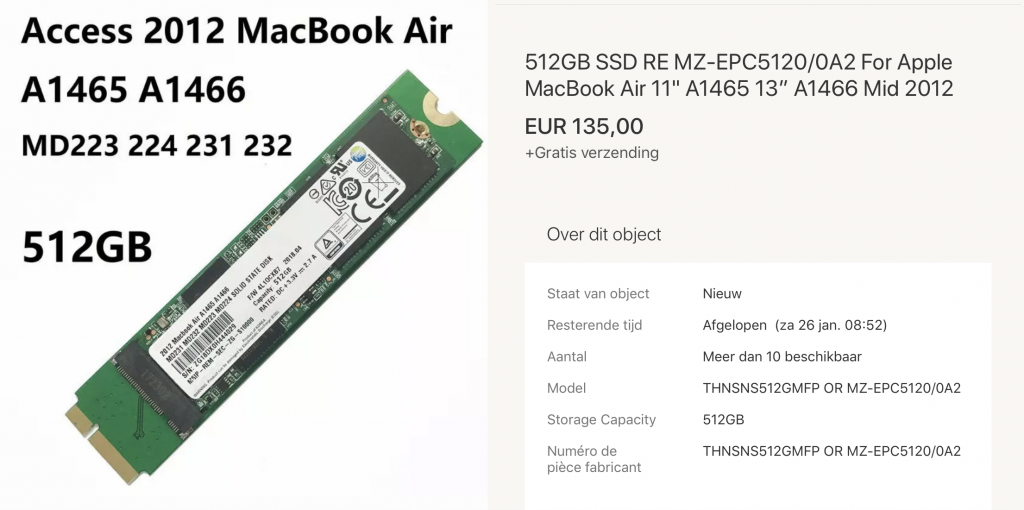 So I followed two of these guides (actually performed the two upgrades in one go) with the help of iFixit.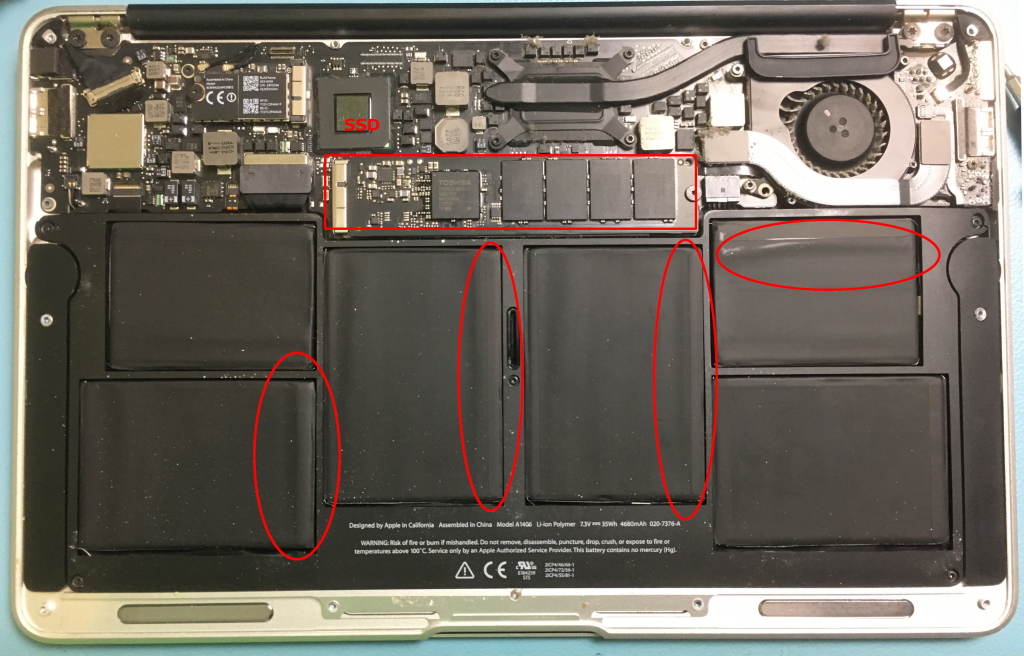 As you can see, the battery is still in fairly good shape, although you can see some bulges. The plastic where the screws are placed were so brittle that they fell apart. Probably from 7 years of those cozy warm batteries.
This is really a simple upgrade, only make sure you don't loose any screws! And take it slow, why would you rush this?
After that it was selecting a wifi point, wait very long before the repair screen comes up (so don't worry). Don't forget to partition the disk before restoring the OS (the restoretool wont see the disk until you do). The tool complained that a direct restore from Timemachine was not possible , so I did a fresh install.
When I bought this, it had OSX Lion on it (wow thats old), so it will be recovered with that OS version. After that I needed to upgrade Lion to Mountain Lion, because the App store does not function properly on Lion. I was very pleased that after that step Mojave was visible in the App Store. So that took about an hour to get that OSX version on the system again.
Final Step : Recovering my Timemachine backup and fixing Applications
Ok, recovery did not work at the beginning, but I knew it would once Mojave was installed on my system.The only thing was that all Applications that have a deep integration with the system broke. IntelliJ, Appcode, Webstorm,Filezilla. Reinstalling repaired everything in mere minutes. So JOY!
Here are some stats to prove it worked! And surprisingly the SSD write speed has improved from 280MB/s to 480MB/s ! How nice!
And look at that cycle count! It is one again! Hurrah!